MotorHub
Office Hours : 8 am - 5 pm Daily
Buying your first car? A Complete Guide to help you choose wisely
Admin,18th April, 2021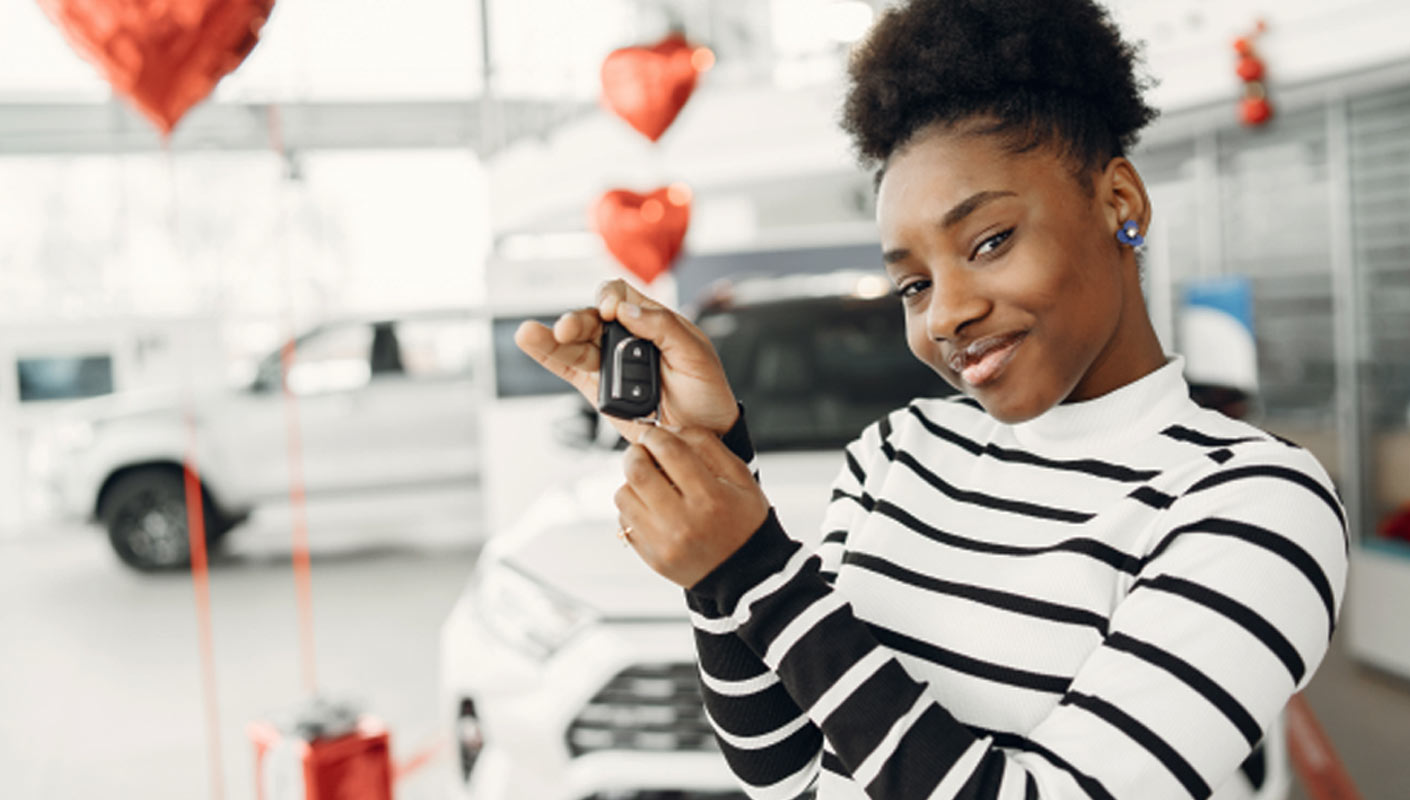 Buying your first car can either be a daunting or a very exciting adventure. Which car do I choose? Can my budget get me a good car? Is it the right time to buy a car? Where do I buy it?

Well, despite the questions going through your mind, one thing that's for sure is the sheer importance of making that decision – saying YES, I need a car. While there are a lot of considerations to keep in mind, we'll cover the most important.

It's best to start with WHY you need a car. It could be due to many reasons, including but not limited to:



Convenience – tired of relying on public means and other people's cars to move from one point to another.



Comfort – you just need your own space when travelling.



Indulgence – maybe you just love cars or driving around and feel it's about time you own one.



Once you understand WHY, half the problem is usually solved, the other half being WHAT car to get. Now, this is where you need to pay keen attention.

Research, Research, Research

Do you have any personal preferences? Maybe a certain car you like either for its performance, the mother brand or just the design. Could be the car just tickles your fancy. Well, the internet becomes your best friend. Search for detailed performance/luxury features and any common mechanical problems. Understand what to expect after buying the car. But don't be discouraged because proper car maintenance helps avoid mechanical issues.

Next, explore other cars in the same category as the car you have in mind. This will be very helpful in the event you need to run comparison or you can't outright afford the car of you want.

Brand New or Used

Deciding between brand new or used cars is more of a personal preference. Brand new cars are thought to be best because you become the first user since manufacture. This however comes at a higher cost.

Used cars can either be foreign used or locally used. Foreign used means the car has never been registered in the country and will therefore be issued with a new plate. With good sourcing, foreign-used cars can be very well maintained. Locally used cars have been driven on Kenyan roads for a while, meaning they have been registered before.

Whether you settle on new or used, mileage, mechanical condition and year of manufacture can help inform the final choice. It is extremely important to get the car mechanically inspected and valued by accredited valuers in Kenya before buying.

Budget

How much do you have to purchase said car? Better yet, how much are you willing to pay for the car. At this point you can work your way back and ask yourself what you can get for the budget you have, rather than have your personal preference dictate what car to consider. Either way, you need to call your brain and wallet to a coffee date and discuss budget.

Source of Funds

There are two main means of purchasing a car – cash or asset financing. Both have pros and cons. With cash, you're looking at owning a car with zero debt left to deal with. But of course the downside is that you need quite a sum saved up front, which may take time to build up.

Asset financing on the other hand is good for its convenience; being able to purchase without forking the full amount up front. The downside, obviously, is the strings attached through monthly payments for the car loan and down-payment required. Most banks offer 70% - 90% financing depending on credit score and a whole lot of other considerations. Luckily, there's plenty of financiers to choose from in the Kenyan market, with current interest rates averaging 14% per annum on reducing balance.

Either way you go, both options guarantee a path to owning your perfect car.

Where to Buy

It's best to check in with a local dealership that is known and trusted, one that will walk with you through the journey. The reason for this is with dealerships, you can view and even test drive the car you are interested in. It also helps to see other options for your budget that you can substitute, some even better than what you had in mind.

Some customers would refer to import directly on their own, but there's a mirage of reasons why this is not the best approach. First, there's the "what you order vs. what is delivered" conversation. Like any business deal, you might easily get dupped as an individual; unlike dealerships have over the years understood what sources of vehicles are authentic and legitimate. For the amount of money you are about to invest in a car, the risk by far outweighs the any gains. Moreover, working with a reputable dealer gives you comfort that the car will be delivered in good time, and you'll avoid the hassle of dealing with the logistics involved.

Choosing a Dealer and Insurance Provider

So what dealership do you go for? Choose a dealership based on Trust, PERIOD. You need a dealer that has a heritage of delivering good quality cars, whether brand new, foreign used or locally used.

Additionally, aftersales services from that dealer are crucial. Check if the dealer has a service center for routine maintenance after buying the car. A good example is one along Kiambu Road whose name starts with Motor and ends with Hub. People say they're good with cars and know their stuff. They have not sponsored this article so we will not give them a full mention. Lol.

Lastly, settle on which insurance provider to go for. Most banks can include insurance premiums as part of the asset financing deal. But, just like a dealership, go for a reliable insurance provider that will give you the much needed comfort and reassurance as you navigate these crafty roads.

Proceeding to Buy

We suggest you come down to our showroom at Ridgeways Kiambu Road or call us on 0798 500000 for a free consultation.

Well, free because you won't pay for it, it's not a limited time offer so it won't run out while you're still making up your mind and there's no strings attached – Zero. Nada.

You can also explore cars listed on our website - https://motorhub.co.ke/ then tap the WhatsApp chat icon for a friendly one on one conversation. Little secret – ALL prices listed are always negotiable upon viewing, don't let anyone tell you otherwise.

Happy Hunting!

Trade in your car and top up to get a new one
Trade in Your
Car Today !!!
Find out the worth of your car.
Make an Enquiry
Copyrights 2023 MOTOR HUB. All Rights Reserved.| Privacy Policy & Terms Of Use | Designed & Developed by
Agency Africa